OUR VISION FOR EXPANSION:
EXPANDING THE FUTURE OF  SKIING'S PAST
We have the unique and exciting opportunity to create a permanent branch of the New England Ski Museum in the Mount Washington Valley, an area arguably equal in importance to Franconia in the introduction of skiing to America. The Eastern Slope Branch of the New England Ski Museum will be located in the former North Conway Community Center which was created by Harvey Dow Gibson, a giant in the history of skiing. The long-time location at Franconia Notch State Park has been, and will remain, a welcoming home for the permanent and annually produced exhibitions, as well as the vast and growing collections. After more than 30 years, however, the museum has outgrown its Cannon Mountain home.
THE BUILDING
THE EASTERN SLOPE BRANCH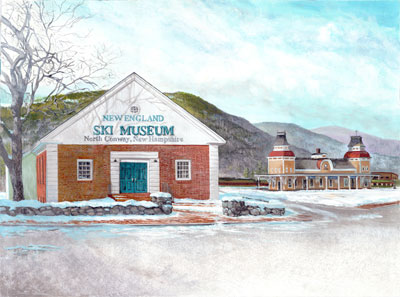 Located on busy NH Route 16 and near the 1880 Victorian train station, village shops, eateries, and popular Schouler Park, the Eastern Slope Branch of the New England Ski Museum will be highly visible and accessible. This building and location will forever enhance the Museum's influence and outreach. The 4400 square foot building will include dedicated exhibit space, equipment and archives storage, a museum store and offices, small group meeting spaces. The adjacent, new Community Center will serve as overflow space for large gatherings and film showings, among other activities.
PROPOSED BUDGET
BUILDING FOR THE FUTURE
It is anticipated that the cost to lease, renovate and equip the community center to properly house the museum and ensure its long-term health will be $1,700,000. Professional museum quality environmental renovations will be required to display priceless artifacts from the existing collection. Interactive displays and exhibit features are also planned. A fixed budget will be created after the final programming and architectural solutions are completed. A capital campaign team has been formed of New England Ski Museum directors and key Mount Washington Valley residents to promote this exciting charitable endeavor and raise the requisite funds.
FLOOR PLAN

View our full floor plan here….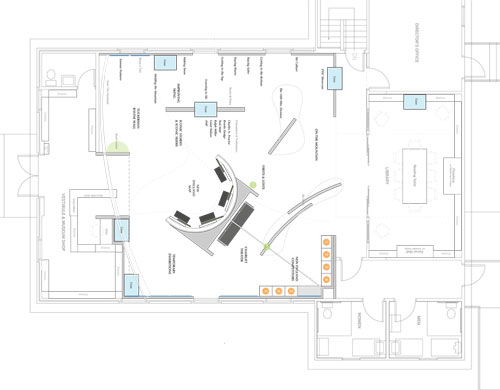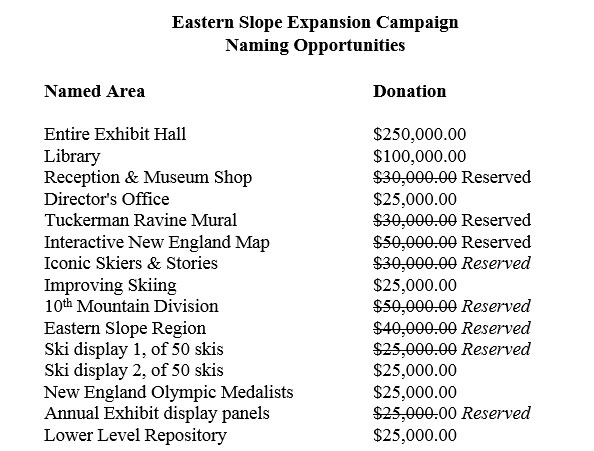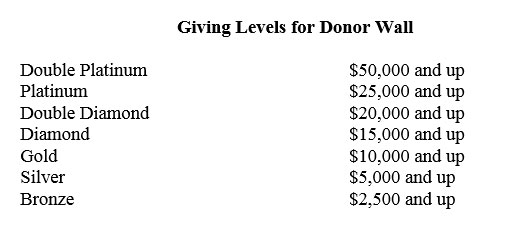 Please be sure to indicate that your donation is for the North Conway Expansion Project.