The New England Ski Museum is governed by a volunteer Board of Directors of 26 individuals, among them ski historians, ski professionals, business people, and ski resort veterans from every New England state and New York.
President: Bo Adams, Rochester, NH
Bo grew up in a skiing family in Simsbury, Connecticut and attended Nasson College in Springvale, Maine where he raced for their Alpine Ski Team and was Captain for two years. After graduation Bo coached his college team while beginning his career in the ski resort insurance business. Bo has strong ties to the ski industry and is very passionate about the sport and the industry. Bo is the grandson of Carl E. Shumway who was one of the founding members of the Dartmouth Outing Club and is proud to have followed in the tracks of his grandfather by making the annual spring trek to the Eastern slopes of Mount Washington 50 years in a row. Bo joined the New England Ski Museum Board of Directors in 1999, and has been the Museum's President since 2007.
Secretary and Historian: E. John B. Allen, Rumney, NH 
E. John B. Allen, PhD in History, is the long time historian for the Ski Museum and author of From Skisport to Skiing: 100 Years of an American Sport 1840-1940 and The Culture and Sport of Skiing From Antiquity to World War II, both published by the University of Massachusetts Press. He has also written a history of American ski instruction and over 60 refereed articles published in international, national and local journals.  Dr. Allen served as academic chair of two international conferences on ski history and has been a consultant for half a dozen ski history documentary films.  He has lectured in the USA and Europe, most recently in 2009 on an 8-lecture tour of Slovenia.
Treasurer: Tor Brunvand, Waterville Valley, NH
Charles E. Baldwin, Canaan, NH
Kimberly Beals, North Conway, NH
Kim Beals
Raised in Rhode Island by a family of skiers, Kim is a certified PSIA instructor who has taught at Cranmore, Attitash, and at Tyrol, Black and Moose Mountains while in college. She started teaching when she was 15 at Yawgoo Valley, Rhode Island. She and the museum's president, Bo Adams raced together for two seasons on the Nasson College ski team. She is an avid telemark, nordic, and alpine skier and also enjoys snowboarding.
She was a Marketing Director at Cranmore under Herbert Schneider's ownership, and forged a friendship with him and his family that lasted until Herbert's passing in 2012. She produced a short video biography of his life for his 90th birthday. She has also been consulting director for many national and international tennis tournaments, as well as the public relations officer for the Aga Khan during Italy's first challenge to the America's Cup in Newport, Rhode Island.
As president of Corporate Communications, Inc., a full service advertising, marketing and public relations company based in North Conway, NH, she consults to national and international sporting events and corporate clients, and produces five tourist publications and websites that promote tourism in New Hampshire, world-wide.
Bruce A. Berke, Bow, NH
Paul Bousquet, Woodstock, VT
Ellen Chandler, New London, NH
Ellen Chandler is a business consultant who creates and executes marketing programs for recreation, travel and professional service businesses. She has been the marketing director for Cannon Mountain, Mt. Sunapee and Wildcat; and earlier in her career worked in p.r. at Attitash and in catalog production at Reliable Racing Supply/Inside Edge Skier's Catalog. During a stint in radio sales and promotion in for 103.7 PEAK FM she managed more than thirty on-site ski events each winter.  Her passion is Nordic skiing; a 1983 NCAA All-American for Williams College she now races in the New England Nordic Skiing Association Masters' league throughout the winter. Chandler lives in New London and Bethlehem, N.H.
Cal Conniff, Wells, ME
Cal was raised in a small town in Vermont where he developed his love for skiing at an early age. His first skiing took place on Gilbert's Hill in Woodstock, Vermont, site of the first rope tow in the US. He spent the winter of 1952 in Aspen, working for Steve Knowlton in the Golden Horn.
After serving three years in the Army during the Korean War he graduated with an economics degree from American International College in 1958. He and his late wife Barbara raised three children in Longmeadow, Massachusetts.
Cal has been in the business end of the sport of skiing all his life. He managed the Mount Tom Ski Area of Holyoke, Massachusetts for 14 years before becoming president and executive director of the National Ski Areas Association, from which he retired in 1990.
He is a member of the US National Ski and Snowboard Hall of Fame; past president of the New England Ski Museum; and the founder of the Museum's Hannes Schneider Meister Cup Race.
Greg Connolly, Peterborough, NH
From a family of life-long skiers, Greg has skied, traveled and worked throughout the world while possessing a passion for the sport and its history. Greg is the President and a partner in the marketing agency, FirstTracks Marketing Group and splits time between Peterborough and Franconia New Hampshire.
Tom Cottrill, New London, NH
Jeremy Davis, Wilton, NY
Jeremy Davis is the author of the recently published Lost Ski Areas of Southern Vermont as well as Lost Ski Areas of the White Mountains. He is the founder of the New England Lost Ski Areas, the largest collection of lost ski area history. He has served on the New England Ski Museum Board of Directors since 2000. Jeremy is employed at Weather Routing Inc. in Glens Falls, NY where he is a Senior Meteorologist. He is also an on-air Meteorologist for Look TV News, based in Glens Falls, NY. He currently resides just outside of Saratoga Springs, NY. It is most convenient for Jeremy to schedule talks in Vermont, eastern New York, and the Berkshires.
Chris Devlin-Young, Campton, NH
Philip Gravink, Jackson, NH
"Ski area management has been my career for most of my working life." In 1963 Phil Gravink founded and then served as Chairman of the Board and GM of Peek'n Peak Ski Area in western New York. In 1976 Gravink became General Manager of Gore Mountain, then a year later he moved to New Hampshire and served as President and GM of Loon Mountain for fourteen years. The following year Gravink was a Senior Associate at Sno-Engineering but as winter arrived he was asked to become the New Hampshire Director of Skiing, overseeing the operations of Cannon Mountain and Mount Sunapee. The following spring Gravink was asked to become President/CEO of Attitash/Bear Peak, where he served until he retired in 1999, when he and his wife Shirley joined a bicycle excursion to bike around the world for one full year. Returning home after that year Gravink practiced part time as a ski area consultant until 2011.
Gravink served as a Director and Officer of numerous ski industry associations during his career including stints as President of Ski Areas of New York, Ski NH, National Ski Areas Association and American Ski Federation. The industry has honored him with awards including NSAA Lifetime Achievement Award, NSAA Sherman Adams Award, BEWI Service to the Ski Industry Award, and most recently induction into The National Ski and Snowboard Hall of Fame.
Shirley and Phil live in Jackson, NH. They have three grown children, seven grown grandchildren and a great-grand daughter. Along with the Ski Museum they are active volunteers at the Mount Washington Observatory and the Jackson Community Church.  He enjoys skiing, biking, golf, fly fishing and photography.
Sandra C. Heath, Stowe, VT
Sandra Heath spent her early years in Bermuda until her adventurous father moved his family to the mountains of Vermont to develop Edson Hill Manor, a country inn in Stowe. With the beautiful ski lodge as a homestead, she attended Colby Junior College in and plunged into the world of skiing.
The next 25 years were spent in New York City, where she was employed variously as assistant to the Editor of Ladies Home Journal, international travel agent, tour guide on journeys to Africa, Europe and the Western US, sales consultant to Sig Buchmayr, ski travel consultant at Saks Fifth Avenue, and fashion show producer.
Sandra moved abroad, splitting her time between modeling for Bogner and as an amateur journalist for Pan American Airways doing a series on alpine resorts. Movietone, Pan American, Universal and Lufthansa featured Sandra in promotional ski movies filmed in the European Alps.
Sandra's ski history expertise is in postwar ski fashion, and she has a vast collection of vintage ski clothing. She has produced ski fashion shows for the International Skiing History Association and New England Ski Museum.
David Ingemie, McLean, VA
Jim Irwin, Contoocook, NH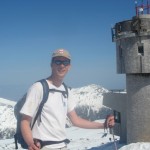 Born into a family of passionate skiers, Jim began skiing at an early age in Buffalo, New York.  At the age of five his family moved to Switzerland where he lived for ten years the Jura Mountains.  While there he was within walking distance or easy train ride to the slopes.
Jim returned to the States and eventually settled in New Hampshire where he pursued a career in Civil Engineering.  He became interested in ski history through his father who had amassed a large collection of ski books, which later became part of the Robert J. A. Irwin Library at the New England Ski Museum.
Roy A. Lundquist, Kearsarge, NH
I have been an avid skier for well over a half-century since my early high school days in Arlington, Massachusetts. No one in my family skied, but I thought I would like to try it. I started off trudging every afternoon and on weekends to a golf course about 2 miles away and joined a bunch of other neophytes teaching ourselves how to turn. The bug bit hard and has never let go. I became a member of the Prospectors Ski Club shortly after it was formed. It was in the Prospectors that I met my wife, Nancy. We brought up our 2 children in the Prospectors, and now have an honorary membership.
We moved to Kearsarge, NH in 1992 from Bedford, MA, where we had lived for 31 years. I retired from Raytheon Company, Microwave and Power Tube Division, in 1990 after a career of 40 years in engineering, manufacturing management and marketing.
My association with the Museum, other than an occasional visit, started with volunteering to work on the Hannes Schneider Meister Cup Race in its first year. It didn't take long to get caught up in the enthusiasm of the organization and I welcomed the opportunity to become a Director.
Anna M. McIntyre, Moultonborough, NH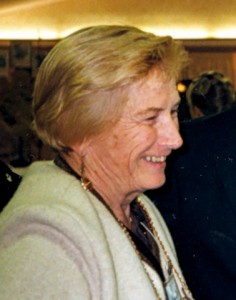 Born in Massachusetts and raised in Connecticut, Anna graduated from St. Luke's Hospital Nursing School in New York City. She married and moved to New Hampshire, where she raised a family of four on the ski slopes. Beginning as a volunteer official for alpine skiing, Anna worked four Olympics and became an FIS TD, the highest-level international official. She spent over 35 years on the Board of Trustees for the BBTS Waterville Valley Ski Club, and16 years on the Board of Directors for USSA. She was Chief of Race for 10 of the 11 World Alpine Cups at Waterville Valley. Anna was voted into the US National Ski and Snowboard Hall of Fame in 1998. She has served on the new England Ski Museum Board since 1998.
Richard Moulton, Huntington, VT
Amy Patenaude, Henniker, NH
Amy Patenaude is an engineer and the Vice President of Pat-Trap, Inc. in Henniker, NH.  Cuz'n Amy grew up on the slopes Pats Peak (still owned by her Uncle) and on the Pole & Pedal's Nordic Trails.  Being a good New Hampshirite she served as a State Senator and was the prime sponsor of the bill that became law in 1998 designating Skiing as the official state sport of New Hampshire. Patenaude shares her passion for the outdoors when she pens her "On the Trails and Summits" column for the Weirs Times. She was awarded the Ski NH's Media Person of the Year in 2006 and she is a member of the Eastern Ski Writers Association.  Patenaude serves on the New England Nordic Ski Association's marathon and women's day committees. Patenaude feels at home in the backcountry as she does racing in the adult-ski racing leagues or in a Euroloppet 50km cross country race. Patenaude's zeal for history is because it is fun!  Patenaude and her husband Charlie Gunn and their niece Rachel Huckins live in Henniker, NH.
Harald Paumgarten, New York, NY
David Sunshine, Richmond, VT
Ted Sutton, Lincoln, NH
Jim Weitz, Cambridge, MA
Robert E. Young, Darien, CT
Rob was introduced to skiing by his parents at an early age during the 1950's – 60's post-war expansion of recreational skiing into New England. Starting with day trips to the Catskills, Adirondacks and Berkshires, his family eventually expanded their range into the White Mountains of New Hampshire and Green Mountains of Vermont. Born and raised in New York, one of his earliest ski memories is of taking the overnight steam train out of Penn Station to Cannon Mountain, New Hampshire. Having skied most everywhere since, he considers Mad River Glen of Vermont his base mountain and eastern terrain and conditions as some of the most challenging anywhere. He was an alpine racer in college, did some brief professional racing and coached his children's high school ski teams.  Rounding out the southwest corner of the New England Ski Museum Board , he lives in Connecticut with his family. He is an Architect and former president of the Amateur Ski Club of New York, one of the oldest ski clubs in the country.