The New England Ski Museum's 14th annual Spirit of Skiing Award will be presented to World Cup race organizer and pioneer snowboarding advocate Anna M. McIntyre on Saturday November 2, 2019 beginning at 5 PM at the Waterville Valley Conference Center. Each fall the Museum honors a person or group who personifies the famous Otto Schniebs axiom that "skiing is not just a sport—it is a way of life." Previous Spirit of Skiing Award honorees include Alan Fletcher Sr., the Caldwell Family of Nordic skiing, Vermont's Cochran Family, Cal Conniff, Preston Smith, Tyler Palmer, Bernie Weichsel, George Capaul, Penny Pitou, Herbert Schneider, SE Group, Stein Erickson and Tom Corcoran.
The Spirit of Skiing Award will be the latest honor bestowed on Anna McIntyre. In 1996, U.S. Ski and Snowboard Association awarded her the Julius Blegen Award, the organization's highest award for service to the sport. In 1998 she was elected an Honored Member of the U.S. Ski and Snowboard Hall of Fame. The USSA's award given annually for the greatest contribution to snowboarding is named the Anna McIntyre Citation Award.
Anna was brought up in Stamford, Connecticut and moved to New Hampshire in 1957. She was a skier from an early age, learning to ski with family at Fahnestock, New York, an early snowmaking venue, and Dutch Hill, Vermont. She received an RN degree in New York City, took further college courses in Kansas City, and married James A. McIntyre, a TWA pilot. When their children were old enough to ski, the family got season passes at Waterville Valley when it opened.
In 1980, Anna was the first woman ever designated Chief of Race for an alpine World Cup race by the FIS. She acted as Chief of Race for nine subsequent World Cup races at Waterville Valley through 1991, when she was Chief of Race for the World Cup finals. In all, she was present for all 11 of the World Cup races at Waterville, beginning in 1969. These events required recruiting, motivating and organizing hundreds of volunteers. These volunteers from all over the country became known as 'Anna's Army', and many returned year after year.
"The European coaches and team leaders, all of whom were male chauvinists, really bullies, [were] accustomed to throwing their weight around and receiving deferential treatment," Waterville Valley owner and founder Tom Corcoran wrote in recommending Anna for the Hall of Fame. "I never saw her intimidated or rattled, and the Euros quickly came to realize that she had an inner toughness and strength that equaled their own. They also found out that she knew the F.I.S. rule book as well, and usually a lot better, than they did."
Anna was also instrumental in the acceptance of snowboarding by USSA and FIS as a sanctioned sport. In 1991 she presented a petition to USSA asking that snowboarding be added as a competition discipline, and the Eastern division of the organization was allowed a trial year of snowboarding. Anna wrote the snowboarding rule book, and the next year the new sport became official in all USSA divisions, with Anna as chair of the Snowboard Committee. In 1994, prodded by USSA and its leader Howard Peterson, FIS approved snowboarding as a competitive sport at its Congress in Rio de Janeiro.
The Spirit of Skiing Award is given in conjunction with New England Ski Museum's annual meeting. A reception and short business meeting precede the dinner, and when the meal is over the Spirit of Skiing Award is presented. Cost of the dinner is $75.00 per person before October 1, 2019 or $85.00 thereafter. Tables of 10 may be reserved for $750.00 before October 1 or $850.00 thereafter. All proceeds support the non-profit New England Ski Museum.
Dinner reservations may be made by calling the Museum at 800-639-4181 or 603-823-7177, or at http://www.newenglandskimuseum.com/events/ . Those interested in attending should RSVP by October 25, 2019.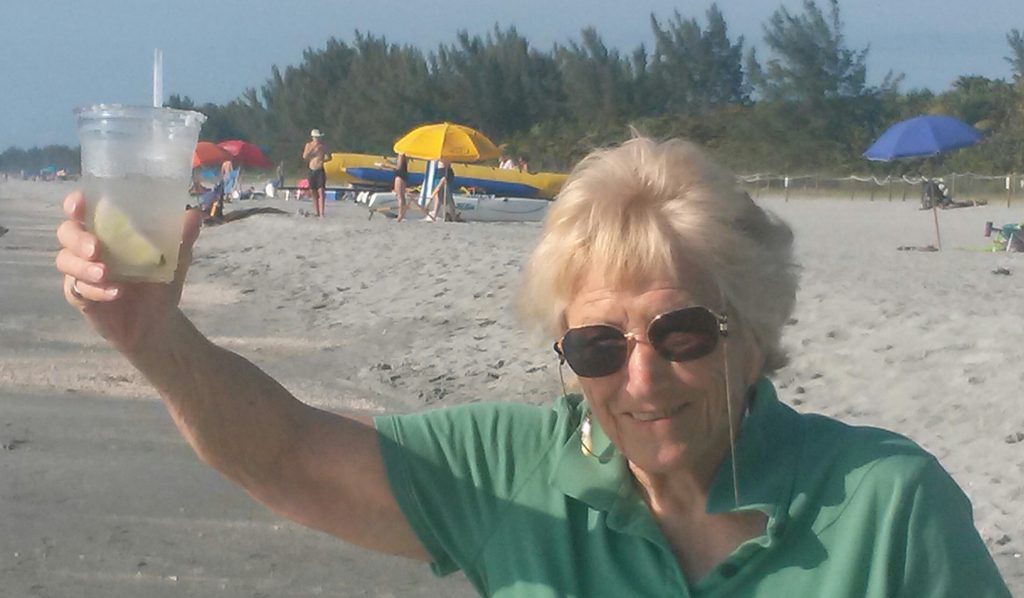 Overnight accommodations are available adjacent to the Conference Center at the Silver Fox Inn. The room rate for Museum event attendees is $148.80 including tax. Reservations at the Silver Fox can be made by calling 603-236-8325.
The New England Ski Museum is a non-profit member-supported organization with the mission to collect, preserve and exhibit objects, literature and imagery related to the history of skiing. It maintains museums open to the public at Franconia Notch State Park and North Conway, New Hampshire.